Supporting each other, supporting our community.
Now it is more important than ever that we stay connected. Members of the kehillah are making calls, checking in on each other, offering to help as needed. Please don't hesitate to reach out. Rabbi Oren is available for pastoral care and conversations: rabbioren@shaarietorah.org or contact Jemi, our Executive Director at, executivedirector@shaarietorah.org.
We deeply appreciate any support you can give in this time. To donate to our operations, please click here. To make a tribute donation, in honor or in memory of a loved one, click here. As always we are grateful you are part of our community and are working to do our best to serve you in this new and unknown time. We hope we will be together again soon.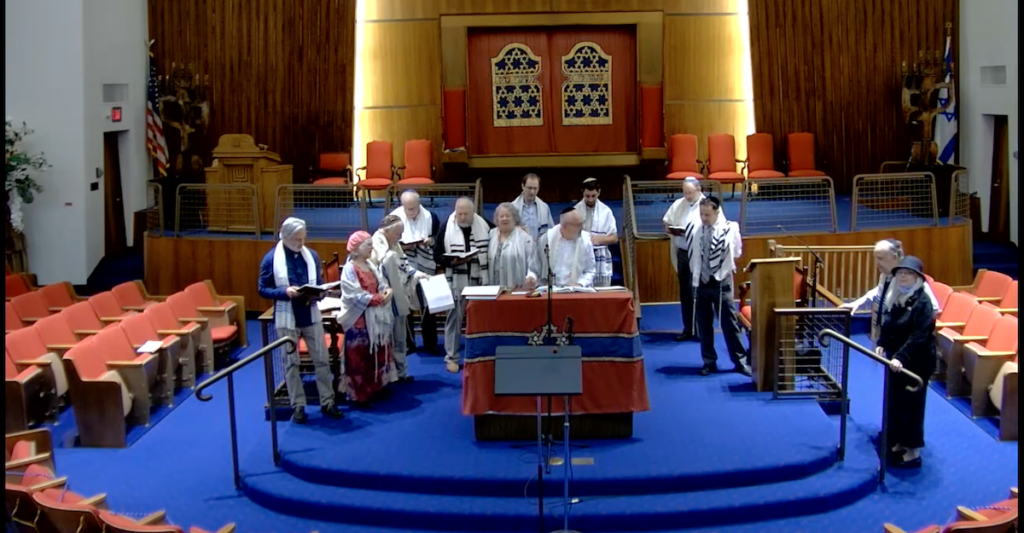 Morning Minyan: Sunday, Monday, Thursdays @ 8:00 am
Click here to join our Zoom
Meeting ID: 892 3105 7612 | Password: 940346
Saturday Morning & Holiday Services: Saturdays @ 9:15 am
Stream Shabbat & Holiday services through our streaming channel, here.  Led by Rabbi Gary Ezra Oren and special guests! We are welcoming in person guests at limited capacity. Registration is not required for in person attendance. All guests must be vaccinated and boosted if possible and wear a mask at all times. We suggest an N95, KN95, or surgical mask. You can also watch services live through our streaming player above. Catch previous services/events, just by coming back to this page to find previous broadcasts. (Roughly 90 minutes) We go live with services every Saturday and holidays on our facebook page as well.
(On break until Fall 2022) Shabbat Fusion: 1st Fridays of the month, 6:30 pm, at The Eastside Jewish Commons: 2420 NE Sandy Blvd. Portland, OR 97232. BYO dinner if you want to stay and schmooze. Breathe. Reflect. Meditate. Sing. Feel. Experience prayer with Rabbi Gary Oren. Shabbat Fusion will unlock the mysterious gates of prayers and allow you to experience Jewish prayer in a way you never thought possible. **All attendees eligible to be vaccinated must be fully vaccinated** ALL ATTENDEES must wear a mask at all times unless eating or drinking. Register here.
(On break until Fall 2022) Junior Congregation: 2nd & 3rd Saturdays of the month, 10:45- 11:30 am in our downstairs worship space
Join our Education Director, Dr. Pollin for a fun, interactive family service for all grade levels, filled with music, stories and opportunities for kids to explore blessings & prayers. The service is 45 minutes, after which we'll join the service in the sanctuary. We ask parents to remain with their kids. No registration needed. *All participants must wear a mask at all times and all those eligible must be vaccinated.
*On Zoom ONLY through Jan 2022*
Fridays at 11:30am (weekly) in person and on zoom
Torah Study
Social Hall at Shaarie Torah
Join Rabbi Oren and others to study together on Fridays at 11:30 am in person and on zoom! In person participants must be vaccinated and stay masked at all times. We will meet and sit distanced in our downstairs social hall. For those who cannot join in person, you are welcome to join with the 
zoom link here
.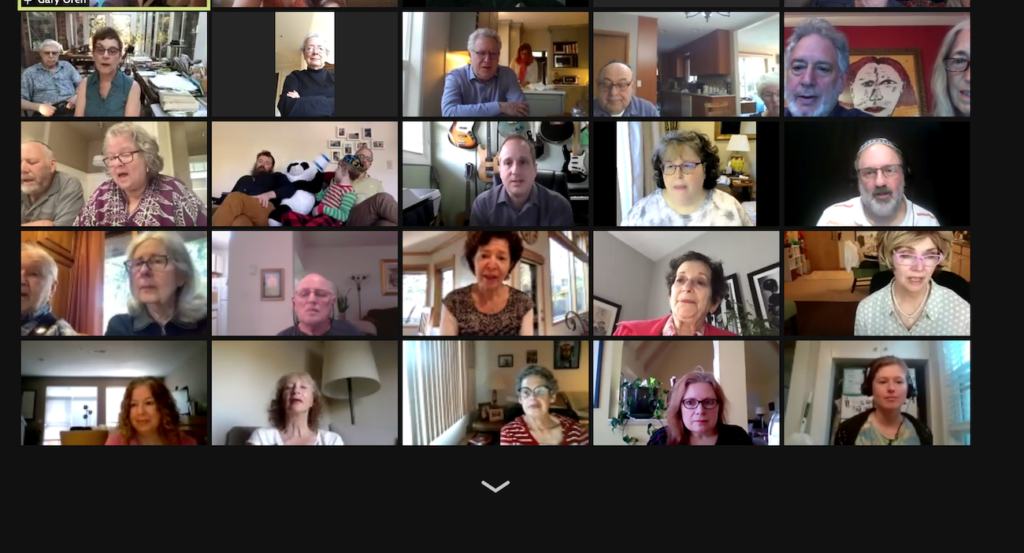 On Zoom every other Wednesday at 7:00 pm
Yarn Crafting with Amber
Calling all knitters, crocheters, crafters and curious ones alike! We've found two incredible friends to host a zoom yarn circle every other Wednesday. Grab your needles, hooks, whatever you are working on, or start something new. If you have questions, please contact Amber Kurson at
amberkurson@gmail.com
.
Young Adult Shabbat Dinner
Join other Shaarie Torah young adults for a monthly Shabbat dinner. We will celebrate Shabbat and the end of the week. After we bring in Shabbat we can eat together in person or over zoom depending on weather. Please contact Hannah Cohen-Cline for location: 
cohen.cline@gmail.com
Archived Classes & Services
Check out our youtube channel for all archived virtual classes and events. And don't forget to subscribe to stay up to date on all of our virtual classes and events. 
Office hours: 10am – 2pm on Mon, Wed, & Thurs and by appointment only at this time.
You can always call us and leave a message or send general questions to info@shaarietorah.org
Subscribe to our Email newsletter