Daniel Petcher, President
A bright and happy guy who likes dark and bitter chocolate! Daniel is a computer hobbyist as well as a professional Administrator. He is particularly interested in scripting to watch machines handle the more mundane parts of his job. Daniel just started a new job, so he gets to automate new things that he hasn't worked-on before.
Outside of work, Daniel and his wife and two ridiculously-cute cats, recently left the suburbs to live in near the shul. They love to travel, but that's been very limited this year. Daniel's time outside of work is mostly consumed by Congregation Shaarie Torah. He's a regular at morning Minyan, meetings of the Board of Directors, and a few committees.
I love to bicycle and I hope to commute by bike again, if I ever return to working in an office.
Sara Staggs, Vice President
Sara has been a member of Congregation Shaarie Torah for six years. She loves to hike, bike, and read. She lives with her two children and husband in SE Portland.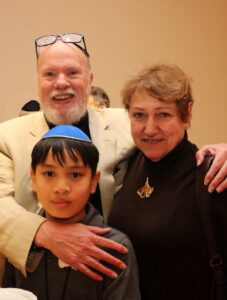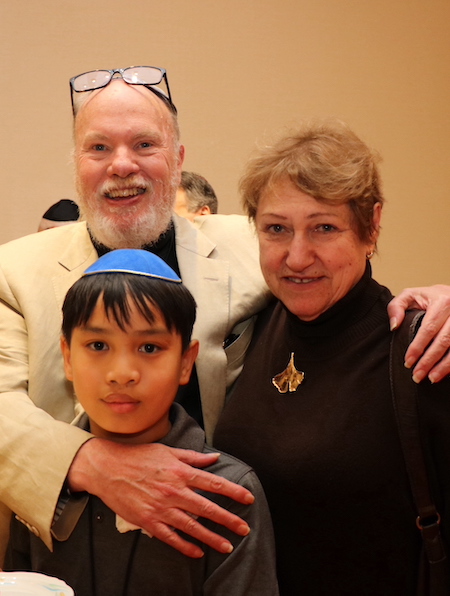 Peter Lyman, Treasurer/Past President
Peter has dedicated over two decades serving in various roles at CST. Filling the posts of Treasurer and member of the Executive Board, as well as positions on the finance and cemetery committees. Peter Lyman was awarded the Harry R. Nemer Award in 2017. Peter has worked in municipal government on both coasts, specializing in water systems and water flow, and taught economics at Cornell. In 1998, after several years away, they moved back to Portland and to the warm, familial embrace of Shaarie Torah. Peter and Anna are parents to three children: Tamar, who lives in Portland with her daughter, Libi; Laura, who is working on a PhD in mathematics at Stanford; and Jacob, whom they adopted from Vietnam. Of their early years at Shaarie Torah, Peter fondly recalls his special bond with the late Rabbi Yonah Geller, whose pithy admonitions were delivered in a deep, gravelly voice. Peter has made many contributions to Shaarie Torah, such as the gates through which all of us pass on our way into the synagogue. Made of imported Jerusalem stone and wrought iron, they feature a striking replica of the Ten Commandments at the pinnacle, so very apt since the words Shaarie Torah mean "Gates to the Torah." Peter and Anna donated the gates to honor the memory of Anna's mother, Lyuba. 
Raphi Rosenblatt, Secretary
Raphael (Raphi) Rosenblatt is a native of Gainesville, Florida. Raphi has always been deeply involved with the Conservative Movement and Jewish leadership. Raphi grew up attending Camp Ramah (first Palmer, and then Darom) and was the first camper at Ramah Darom ever to be hired as a Rosh Eidah (section leader). Throughout high school, Raphi was active in USY, including holding the position of Regional President for HaNegev, the southeaster region of USY. While studying at Brandeis University, Raphi led both the Conservative minyan on campus as well as the Conservative Jewish student organization.
Raphi currently works as a Senior Director for Grads of Life, a national nonprofit that helps companies around the country implement more inclusive hiring programs. Raphi's passion for social justice was cemented when he joined Teach For America out of college. He spent 3 years teaching high school math in the Bronx, during which time he also earned a Masters in Education from Pace University. Raphi attended Brandeis as a Justice Brandeis Scholar, graduating Phi Beta Kappa with degrees in Economics, Politics, and French. He also holds a Master in Public Policy from the Harvard Kennedy School.
Raphi and his husband, David Morgenstern, were immediately attracted to Congregation Shaarei Torah because of its traditional practices, warm environment, and engaged members. Raphi currently serves on the Ritual Committee at CST, as well as helping to co-lead young adult programming.
Rick Cohen, Men's Club Representative
Richard Cohen is a lifetime member of Shaarie Torah. His family have been members since 1908 and seen the synagogue go through many changes and updates over the years. He personally has been a full dues paying member since 1980 and has served on the board in various capacities since 1980. He is a past president and has served as a vice president for 5 different administrations. He was also a Men's Club president. Rick received the Harry R. Nemer Service Award in 1993. 
Andrea Hirte, Sisterhood Representative
Andrea has been involved at Shaarie Torah since 2000. She was married by Rabbi Rosenburg and her son had his Bris in 2004. A couple of years ago she began volunteering to make dinners for the Wednesday Night School. She enjoys attending Saturday services and finds it a warm time to visit with others and take in one of Rabbi Rose's teachings.
She has worked in Accounting in some form or another working for Providence Health Systems, IBM, Form Factor and recently Maryville Nursing Home. She enjoys designing, piecing, and sewing together quilts. Andrea also does embroidery for quilts, etc.. She loves to cook and make big meals for large groups of family and friends.
Several years ago when working for IBM, Andrea spearheaded a project for the homeless, making sleeping mats out of plastic grocery bags. It grew and she roped a few CST congregants to contribute and some even helped make mats. That year they made 25 mats and donated them to the Sunshine division to distribute. This project moved to PJA, Rose Schnitzer retirement home, and Portland Positive Charge.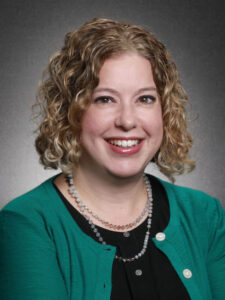 Melissa has a long family history at Shaarie Torah and has served on numerous committees as well as Past President of Sisterhood and Project Manager of SULAM for Strategic Planning. She holds a strong commitment to her community and loves to help others, she is a Song of Miriam Award honoree and was on the Shaarie Torah Board previously. Professionally, Melissa is a Regional Account Manager and Recruiting Specialist at a Global Human Resources consulting company specializing in leader development, executive coaching, and outplacement services.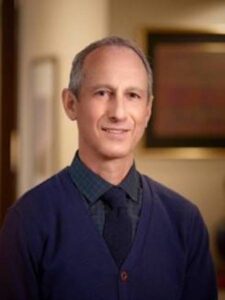 Mitch is a Partner in the law firm Landye Bennett Blumstein LLP, and specializes in tax and estate planning. He served as President of Shaarie Torah during the 1990s, and was on the Board for several years. Mitch became a Bar Mitzvah at Shaarie Torah, and is a fourth generation member of the congregation. He and his wife Lynne have two adult children Kelli and Bennett, who grew up in the Shaarie Torah community.
Eva Celnik has been a member of CST for the past seven years. She works as an epidemiologist, specializing in infectious disease when she is not taking care of her two children and husband. Her older daughter is currently in the Religious school program and her son will be joining the program next year. In her spare time, Eva loves going to the beach with her family, spending time with friends and family, cooking, and enjoying Portland.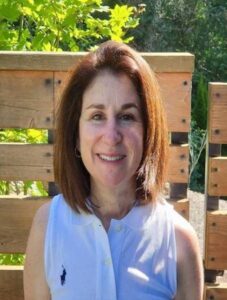 Allison Fowler has been a member of CST for about 7 years. She had her bat mitzvah at CST in 2019 and her daughter will have hers in 2021. During Covid, Allison has learned to play chess, learned the Torah tropes and some new jump rope tricks. Allison lives in southwest Portland with her husband, daughter and too many dogs.
Daron is President of CCS Direct. In addition to his business expertise, leading the online and store sales of skateboards, longboards, and skate-inspired shoes and clothing, Daron brings an MBA and JD to his new role on the Board. Daron and his wife Melissa have three children (Evan, Gabriel and Zachary), who attend PJA. The Horwitz family have been members of Congregation Shaarie Torah for three years.
The Shaarie Torah Board meets every 3rd Monday, 6:30 pm on zoom. Members are welcome to join. For information on how to join a Board Meeting and the zoom link, please contact our executive director, Jemi Kostiner Mansfield, executivedirector@shaarietorah.org.
Our office is currently closed to visitors. Questions? Give us a call or send us an email. We currently have limited office hours but leave us a message and we'll get back to you as soon as we can.
Subscribe to our Email newsletter