For general inquiries, please call the front desk at 503.226.6131.
To reach a specific person, please see their extensions below.
Ordained in 2008 from Ziegler School of Rabbinic Studies, Rabbi Oren most recently served as Chaplain Resident at Sharp Memorial Hospital in San Diego, CA. He has held pulpits at Temple Aliyah and Valley Beth Shalom in Southern California. He was also Vice President of Community Engagement at American Jewish University/Dean of the Whizin Center for Continuing Education and on faculty at Zeigler School of Rabbinic Studies. He is blessed to share life with his three beautiful children: Ya'ara, Kiwi, and Nadav and his schnauzer, Tank.
Cantor Emeritus, Aaron Vitells
Cantor Aaron Vitells was born and raised in Israel. He graduated from Haddassah Medical School in 1980.  After arriving in the US, he became a cantor through self study and was the cantor of Shaarie Torah for 23 years, since 1999. He is married to Diana and father to Julia and Sophia. With a grateful heart we thank Cantor Vitells for his leadership and so passionately sharing his love of our tradition, of the members of this community, and of God.
Jemi grew up as a part of Jewish Portland and has served the community professionally for nearly 30 years. From 1992 to 2015, she filled a range of roles at Congregation Beth Israel, including Education and Life Cycle Administrator then Congregational Affairs Director. She took a break from synagogue life in 2015 to work with the senior residents at Cedar Sinai Park as Director of Spiritual Life. In 2019 she returned to all things shul-related when Congregation Shaarie Torah selected her as their Executive Director.
Jemi holds a Bachelor of Arts in Theater from the University of California, Los Angeles, and has appeared in various productions around town. She has been married to her high school sweetheart, Greg, since 1992, and they have two grown sons, Alex and Ben, both of whom live in town.
Linda is your go to for making appointments or anything else related to Rabbi Oren, Bar/Bat Mitzvah planning, Kiddush planning for all your simchas, including weddings, bris' and baby naming, parties, luncheons, memorial services, etc. As Congregational Affairs & Clergy Assistant Coordinator, she supports the Rabbi, the members of our congregation, the Sisterhood, and the Men's Club.
A native Portlander, Linda has worked and volunteered within the Portland Jewish community for many years and knows it's history well. She brings skills in organization, problem solving, and event planning to her role.

Linda is also an incredible flutist, and has performed many times with her brother Michael Allen Harrison. She is in the orchestra for "Crossing Over, a Musical Haggadah", and is a member of the award winning Lake Oswego Millennium Concert Band. She is also a past president and actively involved in Beth Israel Sisterhood. She has two children, Sivan and Jacob.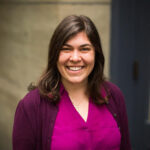 Originally from Eugene, Cara is a graduate of The Pardes Educators Program, through which she earned a certificate in Advanced Jewish Studies from the Pardes Institute of Jewish Studies in Jerusalem, and an MA in Jewish Education from Hebrew College, Boston, MA, where she was awarded the Professor J.K. Mikliszanski Fund Prize for academic excellence. She graduated Magna Cum Laude with a BA in Near Eastern and Judaic Studies from Brandeis University. Cara has taught elementary and middle school Judaics in community day schools in California, Connecticut, and Washington state, as well as serving as Director of Education at the Kavana Cooperative in Seattle.
A passionate community builder, Cara volunteered to co-chair the 2019 and 2020 Limmud Seattle festivals, leading over 60 active volunteers in year-long organizing and planning. She was awarded the 2019 Jewish Federation of Greater Seattle's Spitzer Young Leadership Award, recognizing up-and-coming leaders who have demonstrated exceptional commitment in service to the community. Cara served as the inaugural Executive Director for the Eastside Jewish Commons before joining the Shaarie Torah community as Education Director. She and her partner Tony are thrilled to be raising their daughter Ruth in Portland.
Questions about a statement or want to set up an auto-withdraw for your membership dues? Email Jackie today.
Jackie Van Anda began working at Shaarie Torah in May 2016 as a consultant thru The Bookkeeping Collaborative, a small company providing financial management services to non-profits in the Portland area. Jackie has filled a variety of roles in social justice oriented non-profit organizations (including Mercy Corps NW) in 6 states and Puerto Rico over more than 30 years.
Along the way she studied Economic Ethics and obtained a Master of Divinity at Union Theological Seminary in New York. Her motivation for doing this work comes from a strong commitment to improving people's lives, and she is happy to support organizations and congregations in meeting their missions by keeping finances clear and understandable. In recent years she has volunteered with Accounting for International Development in Malawi and Nicaragua.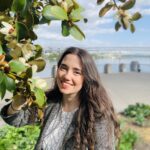 Contact Ilana with any questions regarding our website, printed promotional materials, or social media.
Interested in art and design from the age of three, Ilana has been creating since she could hold a pencil. Here at Shaarie Torah, Ilana produces all marketing & promotional materials, and maintains the CST website and social media. She has been working in Jewish organizations on both the West and East Coasts for over eight years. Ilana brings a background in administration/coordination, web/graphic design, and art.
She is also passionate about Jewish education, especially around the outdoors and local food! Ilana has worked on multiple Jewish farms and previously co-lead Portland's Jewish CSA, Tuv Ha'aretz! In her spare time, she facilitates a Jewish women's group in Portland, makes watercolor ketubahs, cards, and more.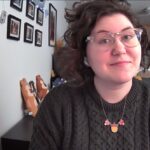 Amber, originally from Raleigh, North Carolina, grew up on the internet and learned to code websites by age 12. After spending time in Israel's tech scene working as a web developer at various startups, including the popular air quality company BreezoMeter, she moved back to the States.
Amber ended up in Portland about six years ago after looking at cities close to her brother on the west coast with a strong Jewish community and mass transit. When not working at CST, you can find her doing various tech-related jobs in the community, including at the Oregon Jewish Museum and Center for Holocaust Education, or crocheting for fun.
Maintenance Supervisor Aleksey Burlay has been with Shaarie Torah since 1994.  He has seen Shaarie Torah through four Rabbis and even used to live in the building before it was renovated. Aleksey knows how everything works and helps keep our synagogue running smoothly. He cares deeply about the building and the workings of the shul. Shaarie Torah is blessed to have him on board.
Kitchen Manager & Head Chef
Call the main office to reach her.
Irina has been working at Shaarie Torah since 1994. Over those years, she has made thousands of burekas, hundreds of plates of salmon, many pots of soup, and lots of other delicious additions to Kiddush lunch. She has a passion for cooking, running the kitchen and preparing meals for synagogue events, such as Kabbalat Shabbat Dinner, weekly Kiddush lunch, Rosh Hashanah, Passover, and more.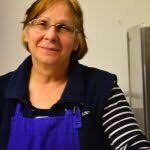 Kitchen Staff & Facilities
Tatiana works with Irina in the kitchen to create delicious meals for a range of events. She also manages the cleaning of the entire synagogue building.
Cemetery caretaker Bill Schaffler joined the Shaarie Torah staff in June 2000. Emphasizing the care in caretaking, he enjoys caring for the cemetery and working with congregation members and families. Feel free to contact him with any concerns or questions about the cemetery.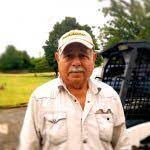 Leo works with Bill to maintain Shaarie Torah's cemetery and the perpetual upkeep of the property.
Office hours: 10am – 2pm on Mon, Wed, & Thurs by appointment only at this time.
You can always call us and leave a message or send general questions to info@shaarietorah.org
Subscribe to our Email newsletter