Donate to the Yom Kippur Appeal
This essential fundraising campaign helps us fill the gap between membership dues and the full cost of running our shul and all that it offers to each member. Appeal contributions support every aspect of the community we build and maintain together. This year we are once again conducting a Silent Yom Kippur Appeal outside of our worship together. Please join us in the mitzvah of supporting our Jewish community – a true act of tzedakah. Our goal is to exceed our success last year and to have 100% participation.
Let's top last year's Yom Kippur giving of $130K. We can do it! Thank you so much for your gift to help the shul.
Thank you to our generous Yom Kippur Appeal Donors :: Judith Alberton \ Jacqueline Angel \ John Barton \ Barry & Karla Benson \ Craig & Jan Berne \ Keith & Rosalie Berne \ Lynn Bonner \ Ora Botwinick & Bruce Goldberg \ Eva Celnik & Forrest Kublick \ Lynne & Mitch Cohen \ Melissa Cohen & Richard Burd \ Irene & Charles Cancilla \ Phil & Bobbie Cohen \ Rosalind & William Cooper \ Carol Danish \ Brad & Allison Fowler \ Howard Gandler \ David Goldstein & Rivkah Ross \ Tom & Alix Goodman \ Joel & Maura Greenblum \ Stanley Held & Karen Fletcher \ Tamir & Yafit Heyman \ Cliff & Julie Hockley \ Judy Hoffman \ Mel Hoffman & Trudi Stone \ Daron & Melissa Horwitz \ Richard Hurwitz & Brenda Katz \ David & Jane Hytowitz \ Mike Imlah \ Rhona Jacobs \ Marje Jacobson \ Norman & Susan Kaplon \ Alec Karty \ Shelly Klapper & Sue Hickey \ Anna & Eric Kodesch \ Steph Kotkins \ Lowell Lebenzon \ Paulina & Karson Leperi \ Derek & Lydia Lipman \ Peter & Anna Lyman \ Jemi & Greg Mansfield \ Natan Meir \ Allison Mudrick \ Rabbi Gary Oren \ Kara Orvieto \ Sue Perkel \ Leslie & Daniel Petcher \ Lenny Rann \ Michael Rappaport & Daniela Samoil \ Erik Richmond & Annette Demsey \ Rachel Rettman \ Kim Rosenberg \ Norm & Judy Rosenbloom \ Stan & Madelle Rosenfeld \ David & Carmel Ross \ Stan & Pami Rotenberg \ Michael & Kuntheary Runstein \ Howard Scherb \ Linda Schnitzer \ Chaim Schramm & Maia Dart \ Mylen & Rosalyn Shenker \ Craig & Susan Siegel \ Jonathan Singer \ Linda & Gary Singer \ Shaarie Torah Men's Club \ Shaarie Torah Sisterhood \ Bernice Skoro \ Donalee Small \ Marshal Spector & Shari Levinson \ Tyler & Sara Staggs \ Eve Stern & Les Gutfreund \ Helen Stern \ Tom Stern \ Mickey & Charlene Stokamer \ Rob & Sara Sturtz\ Avi Tevet \ Isaac & Charlotte Tevet \ Ellen Teicher \ Fuf Volmeyer \ Ronald Subotnick & Barbara Weiland \ Fran & Ira Warren \ Kayanna Warren \ Claire Westerman \ Donna Winkler \ Bruce & Susan Winthrop \ Phyllis Zawel \ And special thanks to Shaarie Torah Sisterhood for their gift of $25,000
Kol Nidre Giving Plates: Empty Your Pushke/Pockets
It is our minhag on Kol Nidre to empty our pushkes and pockets on the way into services, giving the accumulated loose change to those in need. Donors have the option to select from among some of the congregation's most tapped funds as well as various community organizations that support the health and well-being of Portland's Jews.
This year, we encourage you to count up all that's in your tzedakkah boxes, coin jars, couch cushions and the like. If you are joining us in person for Kol Nidre, we will have plates set up for donation outside the sanctuary as we have done in past years. If you are not joining us in person or would like to use our online form form below, you can select any amount you choose to be distributed to funds or agencies after the holidays. There is a variety of organizations to choose from. In this particular time, we are especially advocating for Jewish Family and Child Service, and Cedar Sinai Park.
Thank you for helping spread tzedakkah beyond the shul's walls. L'shana tova tikateivu v'tichateimu – may you be signed and sealed for a good new year.
Jewish Family and Child Service
JFCS (Portland)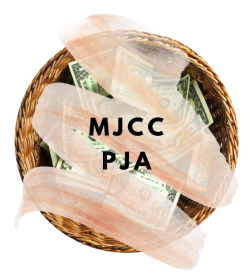 Mittleman Jewish Community Center / Portland Jewish Academy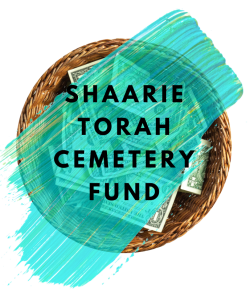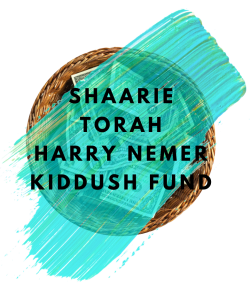 Harry R. Nemer Kiddush Fund
Office hours: 10am – 2pm on Mon, Wed, & Thurs by appointment only at this time.
You can always call us and leave a message or send general questions to info@shaarietorah.org
Subscribe to our Email newsletter